[ad_1]

Saudi women drive express trains to ferry pilgrims to Mecca and Medina Saudi Arabia Tharaa Ali sits in the driver's seat of a high-speed train that ferries pilgrims to Mecca, taking advantage of the conservative kingdom's efforts of the Gulf to stimulate its economic growth, to provide jobs for the growing number of Saudi women who are turning to the labor market.
Saudi women only won the right to drive in 2018, and until recently Ali's driving experience was limited to traveling in his family's car in his coastal city of Jeddah.
However, last year she joined 28,000 women who applied for 32 positions as drivers of the Haramain express train, which travels the 450 km distance between Makkah and Madinah at a speed of 300 km per hour.
The former English teacher was among the lucky few to be chosen, making her maiden flight last month.
"The first day of work and getting into the train and the cockpit was like a dream," she told AFP.
And she continued, "When you're in the cabin, you see things moving towards you at very high speed. I had a little feeling of fear and dread, but thank God, with the days and the intense training , I gained self-confidence."
The proportion of Saudi women in the workforce has more than doubled since 2016, from 17% to 37%.
These statistical figures help to reinforce the impression that the Saudi authorities seek to give that they are working under the leadership of Crown Prince Mohammad bin Salman to promote women's rights, which has allowed them to finally receive praise at the Economic Forum. Davos World.
However, the unemployment rate for Saudi women remains high, reaching 20.5% last year, compared to 4.3% for Saudi men.
This figure, like the influx of applications for the position of express train driver, highlights the urgency for policymakers in Saudi Arabia to provide jobs to all Saudi women interested in participating in a rapidly changing economy.
"The challenge has shifted from encouraging women to join the workforce, to providing enough jobs to employ the thousands of Saudi women entering the workforce," said Saudi economist Mishaal Al- Khowaiter.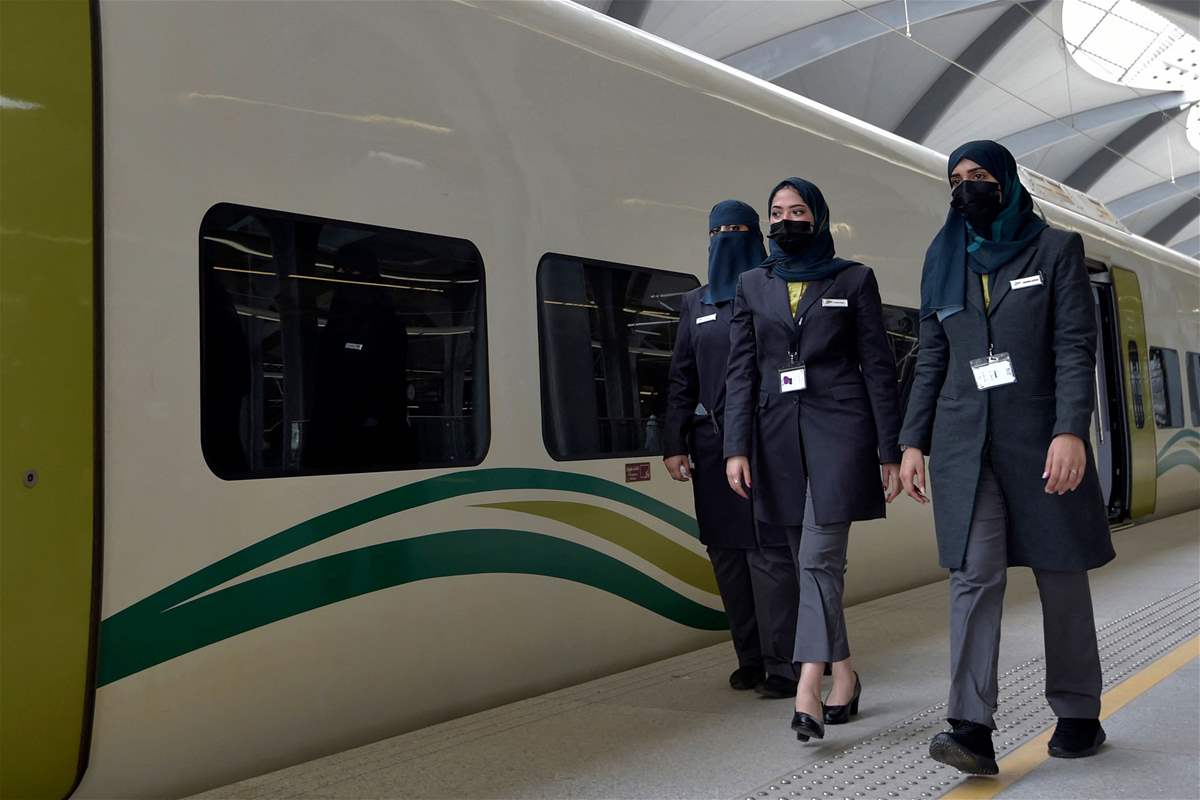 – Skeptics change their minds –
Saudi women were working and successful in several fields such as education and medicine.
However, measures taken in recent years, which have somewhat reduced gender discrimination in the workplace and relaxed restrictions on women's clothing, have opened up new opportunities.
This includes jobs in the hotel and restaurant sector such as waiters and receptionists, jobs that were previously dominated by foreigners, which has reinforced the "Saudization" policy that the government has been adopting for many years. years and which has recently been strengthened.
Although social norms don't always keep up with the speed of change, new drivers can see for themselves that some people change their minds.
The driver, Raneem Azouz, told AFP that one of the passengers confessed to him at the end of one of the journeys to the city that she did not believe that women could take on this task until she saw it with her own eyes.
Azouz added: "She said to me: 'Frankly, when I saw the ad (about the jobs), I was totally against it. I used to say that if my daughter drove (the train ), I wouldn't ride with her'."
After arriving safely at her destination, the passenger assured Azzouz she had "proven herself" and told him she "didn't feel any difference".
Saudi Railways Company executive vice-president Rayan Al-Harbi says the drivers are "highly skilled and have proven their worth during training".
He believes that "this is proof that Saudi women have full capacity when they are empowered to perform tasks like men."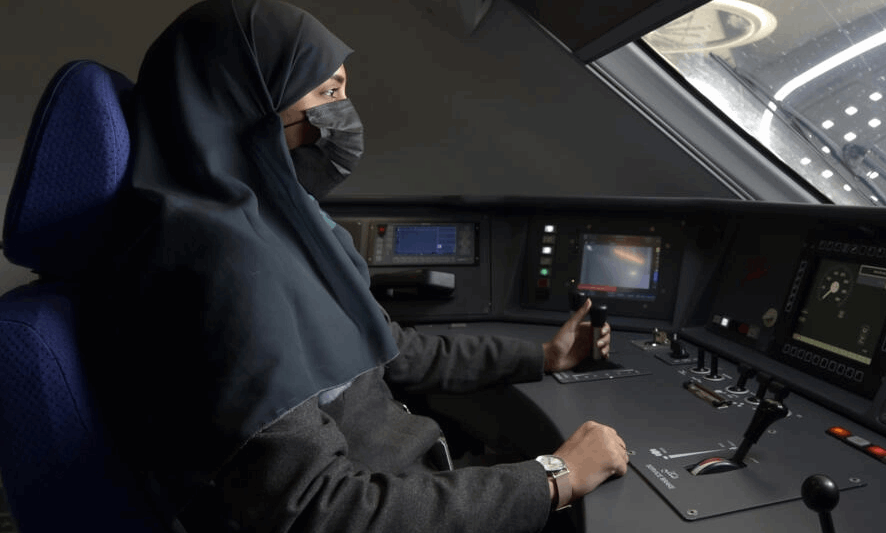 – Passengers "thank you" –
But this big change has not yet convinced everyone.
For Emirati government employee Mohammed Issa, who recently boarded the high-speed train to Jeddah airport, women should take care of household chores.
"If a woman devotes herself to her home, there is no doubt that she will form a prosperous family," he told AFP.
He wonders: "If a woman is absent from the home, and it is certain that work leads to it, who takes over her role?", stressing that "it is important that a woman be at home".
Susan Seikaly, a researcher at the Institute for Arab Gulf Studies in Washington, said such views are likely to be in the minority among Saudis.
She notes, "Some men saw women as doing their jobs, but there were few such comments."
As for the researcher of the King Faisal Center for Research and Islamic Studies, Najah Al-Otaibi, she believes that "it is not possible to expect the entire population to support all the policies of the country" . Emphasizing that "the majority of people support change".
As new drivers settle into their jobs, they focus on positive feedback that makes them "happy and excited," such as passengers asking to take selfies with them at the end of each trip.
Ali says, "Every time I finish my journey, I get off the train and find the passengers who greet me and say, 'Thank you, thank God for safety'."
"They thank me because the trip went well," she says.
[ad_2]

Source link