Lebanese actress Razan Jamal is currently leading her name in the trend, after playing the role of 'Sarah' in the Arab series 'The Price' which is currently broadcast on the channel mbc and a platform for witnesses vip.. This brilliance is not only limited to her spontaneous acting performance but her aesthetic appearance has attracted the audience as she appears with a natural and soft look which is the method she also prefers in most of her Instagram photos, for appear with bright and soft features and elegant hairstyles. And for lovers of these natural looks, here are the most important rules that can inspire Razan Jamal, in conjunction with the presentation of his series "The Price".
Fresh skin
The first thing that attracts us in Razan Jamal's appearance is the fresh and pure look of his skin, and also this factor can be hereditary, but obviously Razan Jamal maintains this aesthetic feature through a daily skin routine. every day morning and evening to help the skin regain its shine and remove impurities and sebaceous secretions attached to it.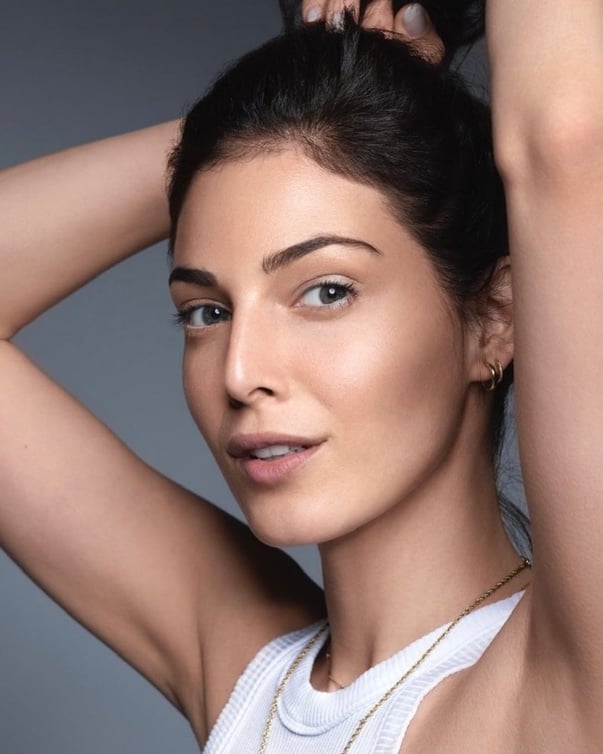 Makeup removal is one of Razan Jamal's must-have steps before bed to let her skin breathe and renew, so that her skin looks vibrant and glowing.
Due to Razan Jamal's skin exposure to lights and photography, she is also keen to compensate for this by using creams that restore damaged skin cells, activate collagen, retain moisture and contain hyaluronic acid, which improves hydration of the skin.
Daily moisturizers are also part of Razan Jamal's daily routine to maintain skin elasticity and delay wrinkles, as dehydration is one of the prime causes for fine lines to appear on the face. He completes the routine by exfoliating the skin once a week to remove all skin impurities, sebum secretions and dead cells.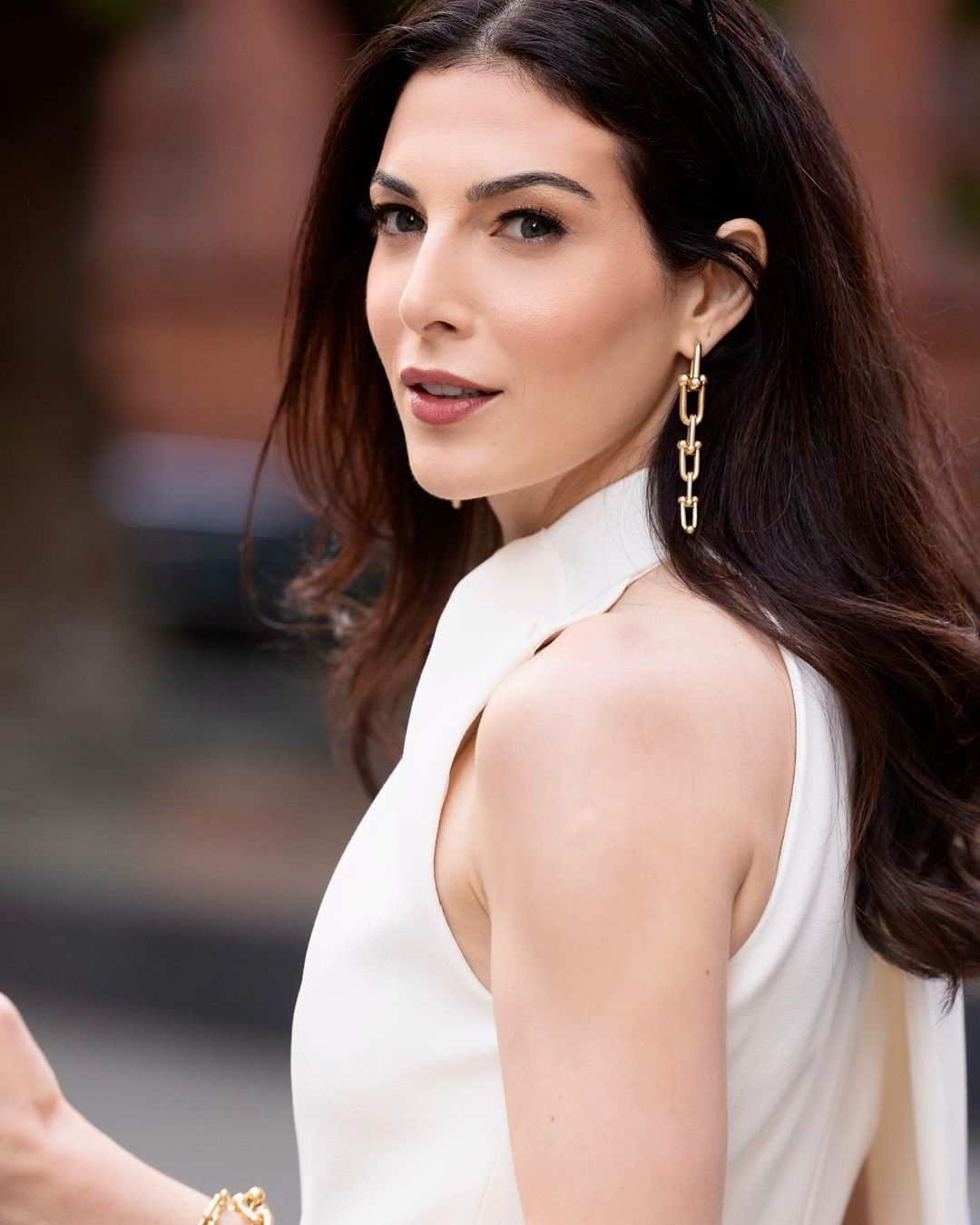 As for the most important product that she does not abandon to preserve the purity of her fair skin and protect it from the harmful effects of the sun that cause pigmentation and wrinkles, apply a protective cream that acts as a barrier between the skin and the sun's rays.
These steps are also complemented by a system that affects the skin from within, which is eating healthy foods rich in nutrients for the body and skin and ensuring that adequate amounts of water are consumed.
Soft makeup
Lebanese star Razan Jamal is one of the artists who inspires women with their natural aesthetic look, as she prefers to settle for a little makeup without obscuring her natural features, to encourage every woman to come to terms with her shape and not go overboard in makeup powders to change your face shape. Makeup, according to her, is just a tool to add soft cosmetic touches to her face without changing the facial map.
Razan Jamal, whose name has been highlighted in many Arab series in recent times, prefers to adopt the European style in his makeup, and focuses on showing the skin with fresh surface and free from thick layers of makeup, and this is of course also due to her pure skin resulting from his interest in her from daily routine as mentioned earlier.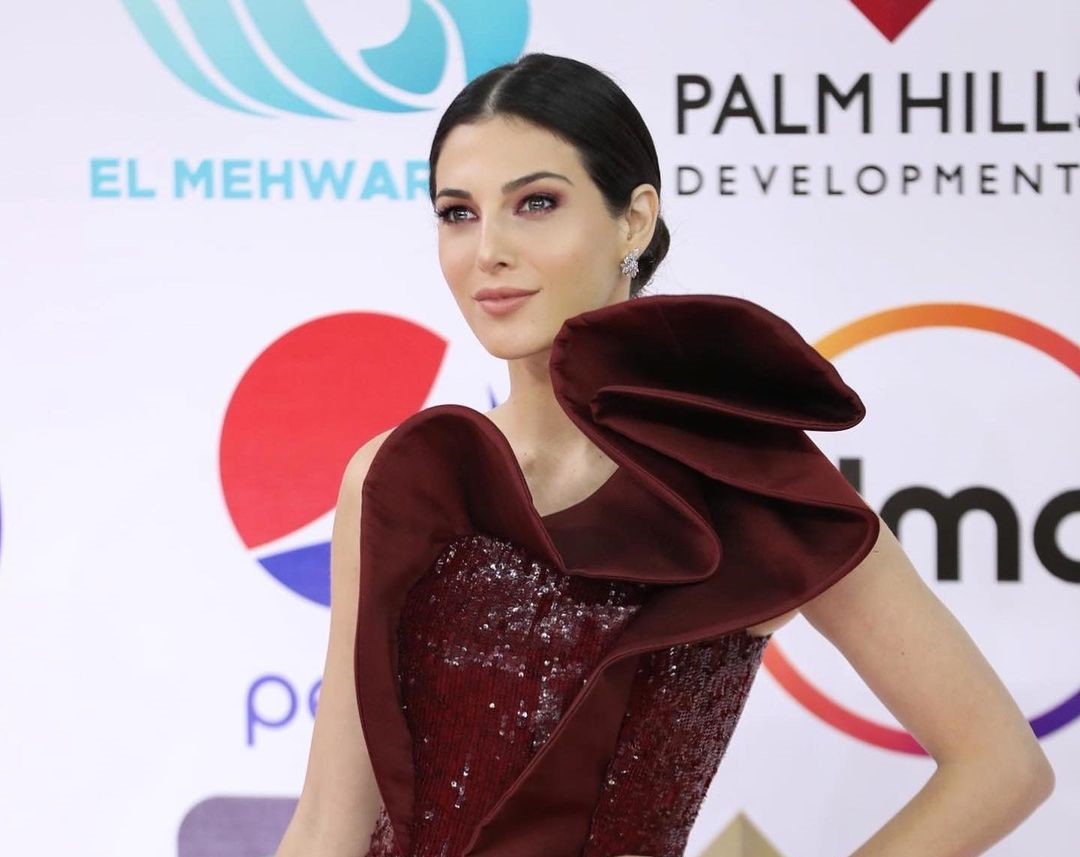 Razan Jamal uses a light coverage of his skin and often resorts to "BB cream" instead of thick foundation, and chooses it with a degree of sun protection to preserve the radiance of his skin and protect it from the damage of ultraviolet rays.
Emphasize the beauty of her eyes with light eyeshadows on the lids, such as nude and pastel shades among beige, tan, pink and golden colors, and the color tones are combined softly and naturally on the upper lids. The highlight of her eye make-up is intense black mascara which makes her eyes look alert and open.
Sometimes, in her looks, she resorts to soft eyeliner designs on the upper lids to give thickness to the lashes and more clearly define the eyes with the cat eye look in a soft style. He completes the makeup with lipsticks in neutral colors like beige and pink close to the color of the lips.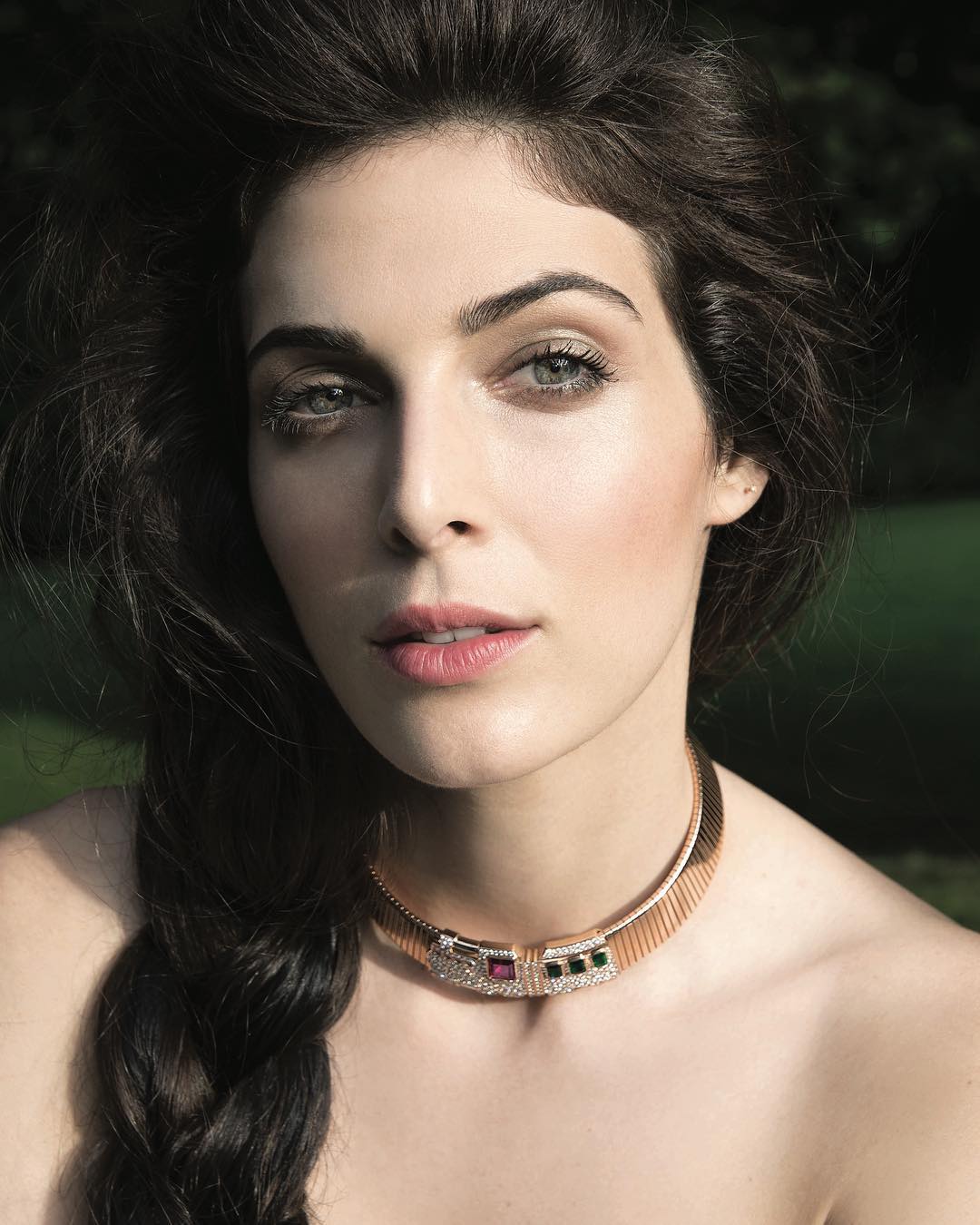 These makeup rules make her look natural and elegant, and impress her aesthetic identity that the public knew her with, as she still maintains this feature, so she gets praise from the public for not going overboard like her makeup counterparts, and most importantly, that has not been oriented towards aesthetic interventions that modify its features.
Natural hairstyles
Razan Jamal, the heroine of the series "The Price", seems fond of her long dark hair, as she likes to highlight it with soft and natural hairstyles, far from unfamiliar hairstyles, which are hairstyles that also reflect her calm personality and its elegant classic taste.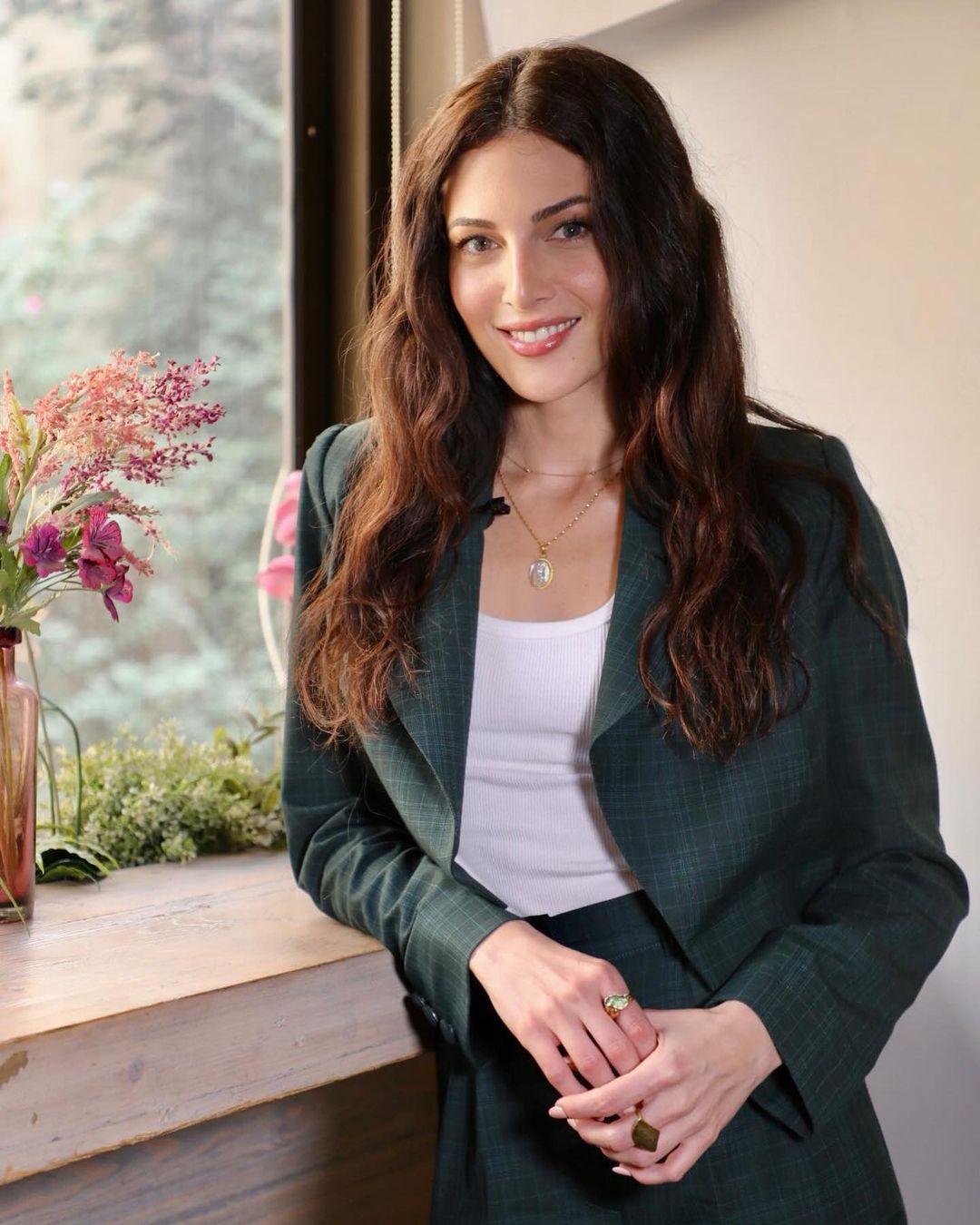 We often see her in her Instagram photos. She adopts a medium-length wavy hairstyle that falls attractively with natural waves. This hairstyle is applied in different and various ways, such as side wavy hair, mid-length wavy hair, and wavy hair. step back.
Also, don't give up hairstyles with long and smooth tufts, with a side or half parting in the front of the head, in an elegant and sophisticated style that gives charm to her features.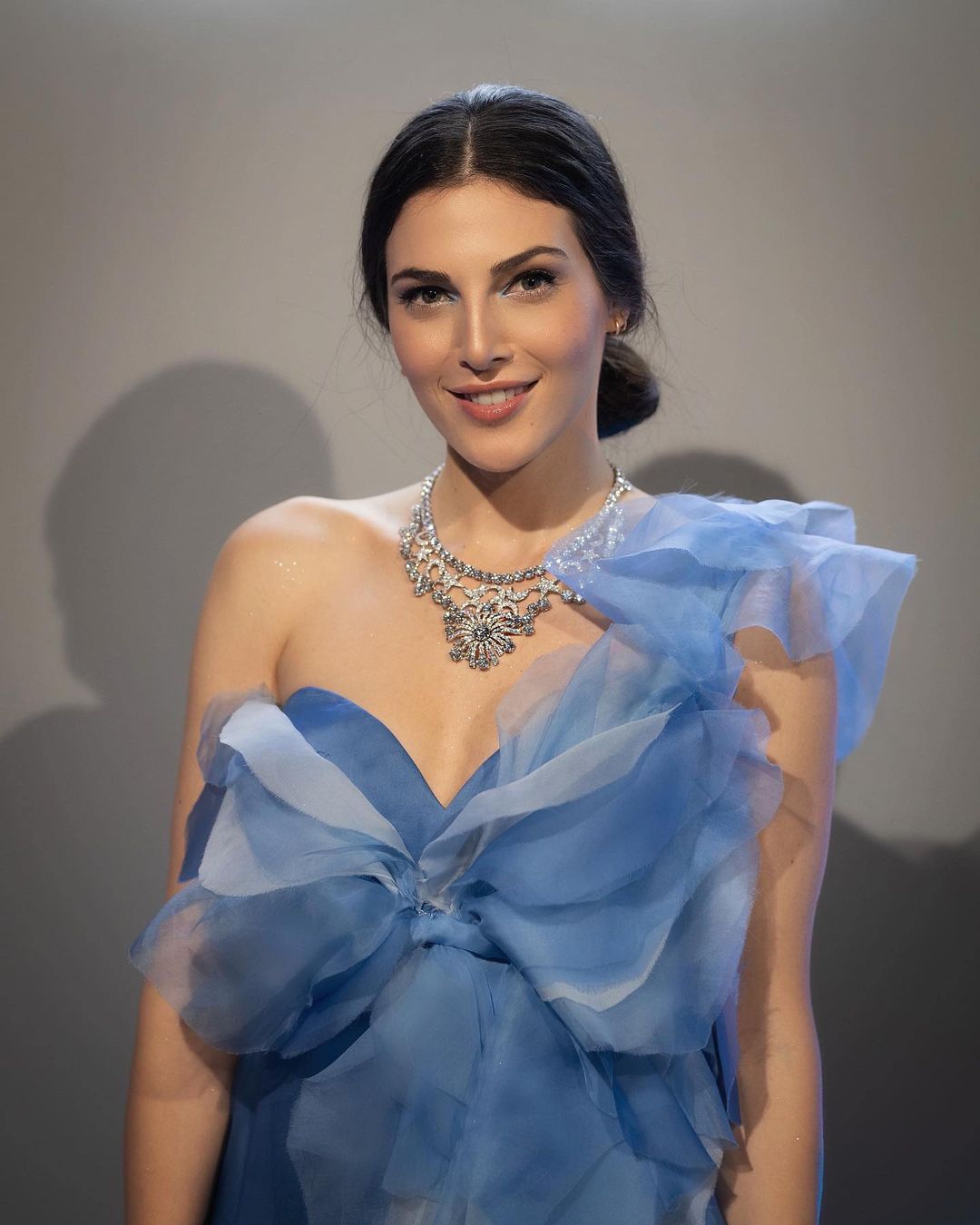 Pulled hairstyles are one of the methods that keep hair healthy, as it does not need to be pulled and tied, as tied hairstyles, especially the ponytail style, damages the scalp and follicles and causes hair loss. hair.
Slicked back hairstyles without bangs are one of actress Razan Jamal's favorite touches, as well as high-end evening gowns, as well as braided hairstyles, all of which are hair looks that she applies herself and give her a natural look, where women can draw inspiration from these aesthetic styles.
The source of the images is from Razan Jamal's Instagram account.
[ad_2]