We've always said that hair is the crown of a woman, and we can't deny that hair is one of the most important things that can make a huge difference to our looks and self-esteem, and can influence the impressions of those around us. surround and our career at times.
Therefore, various hair problems will remain a nightmare for every woman or girl who lacks proper and healthy care. Here, it must be taken into account that most hair problems, especially excessive hair loss, can be caused by malnutrition firstly, and then by wrong methods of care, or excessive hair styling, dyeing or from ironing with chemicals that are harmful to your follicles in general.
Despite your continuous attempt to provide the best care for your hair follicles by relying on natural masks and home tricks to maintain their beauty, shine and vitality at the lowest cost, with time and the influence of many weather and psychological factors in Particularly, hair problems will remain a source of annoyance for you in all cases.
And since we are always looking for effective treatments for you to solve your hair problems in general, we have come today to tell you about hair filling treatments. Which recently appeared among the most prominent cosmetic treatments currently in circulation.
Hair filler is a product made up of different compounds and natural extracts that repair damaged bonds within the hair follicles, it is also used to treat different types of hair depending on the damage to their follicles and roots in general.
To complete our conversation, follow the lines below to learn everything you need to know about hair filling treatments, so that you are fully aware of them before reaping their incredible benefits, through our interesting dialogue with the aesthetic medicine specialist, Dr. Iman Itani, at the Al-Ware Clinic. I sat you down Dubai.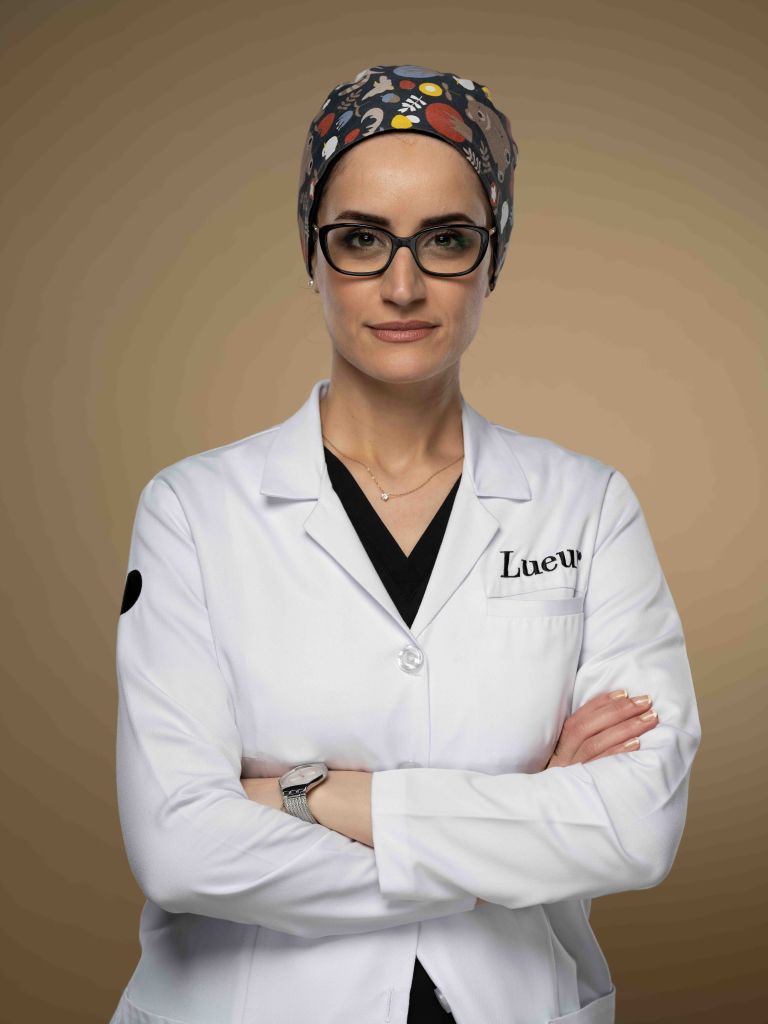 Recently, hair filler has become famous, can you tell us about it?
First and foremost, hair filler is one of the modern non-surgical techniques to treat hair problems and stimulate hair growth, as it helps to reduce hair loss and improve its appearance by strengthening the roots in particular. Hair fillers, on the other hand, comprise a group of elements, the most important of which are the "seven peptides" or what is known as polypeptides and hyaluronic acid, which work primarily to stimulate blood circulation in the scalp and nourish and strengthen the hair follicles. . This leads to thick and healthy hair.
In addition, peptides in particular help improve blood circulation in the scalp area, stimulate hair growth and density, moisturize and nourish hair to prevent hair loss.
It is worth noting that the components of the hair filler stimulate It also promotes the formation of new blood vessels inside the follicles and prevents the activity of the hormone dihydrotestosterone, which is one of the main factors causing baldness.. In addition, treating your hair with fillers protects it from multiple daily damages (combing, blow-drying, pins, elastics and styling); And also from environmental influences, and supplies all the necessary components to the hair shaft to make it smooth, shiny and healthy.
What are the components of hair filler?
There is no doubt that hair filler ingredients can differ between the companies that make it. However, it is possible to identify the main active substances that can be part of the injection materials, namely:
Keratin, a protein similar to hair itself, helps strengthen hair and repair damage. As well as adding softness and shine

.

Ceramides responsible for the hydration, texture and elasticity of the hair

.

amino acids, for example; Like alanine and cysteine, they help increase the strength of hair strands, accelerate their growth and make them thicker.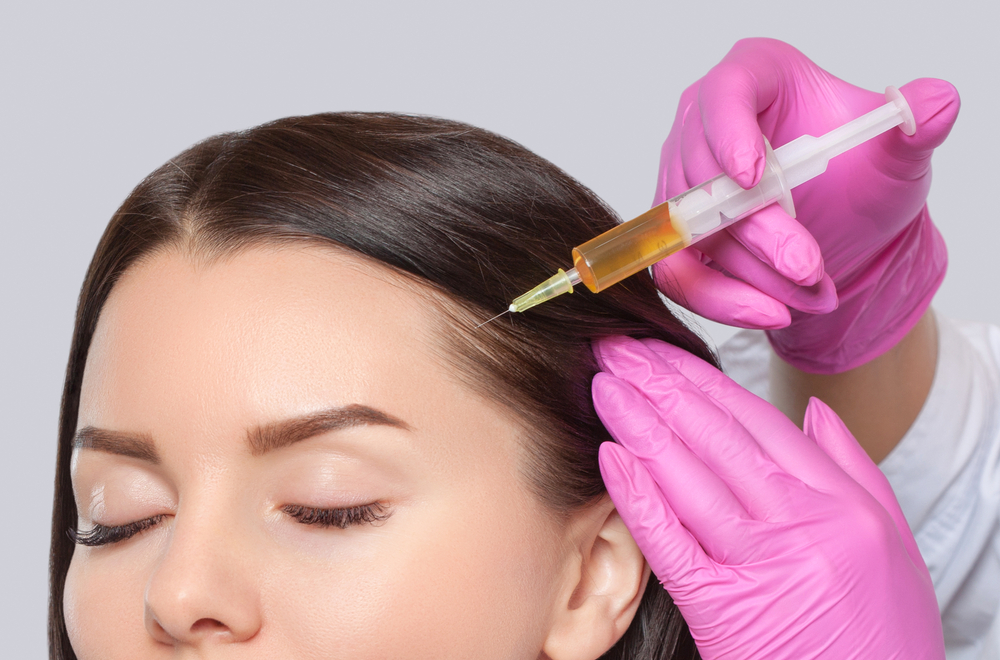 Which hair types benefit the most from hair filler treatments?
In the beginning, I have to point out that hair filler treatments will not help but know the real underlying causes of hair problems before using them and what their benefits are. Therefore, an accurate diagnosis to undertake appropriate medical and therapeutic pathways is the basis for obtaining impressive results from hair filling treatments. Especially the causes related to some immune diseases, advanced age, genetic factors or any hormonal imbalance that has a direct effect on hair health. In general, hair conditions that need a filling treatment, she:
It is used to treat hair breakage and breakage at ends. It also helps in increasing hair density and eliminating light hair problems resulting from hair damage and breakage.
It is indicated for the treatment of elastic hair resulting from the effects of stretching and dyeing, or after treatments that can damage the capillary bonds and break them; It then repairs the damaged bonds within the hair follicles to rebuild and restructure them.
Useful for treating thin, weak or pulled hair in general. It is also a supportive treatment for people who have undergone a hair transplant, as well as people who suffer from alopecia and need ancillary treatments with the basic treatment to speed up the hair growth process, as it helps to stop the increase in the areas affected by alopecia .
When is it forbidden for a woman or girl to use hair filler treatments?
There is no doubt that there are several cases of this, the most important of which are those who are allergic to hyaluronic acid and who are pregnant or breastfeeding; As well as those suffering from blood thinners; And others who might be suffering from some immune disease or if the scalp is infected with various infections.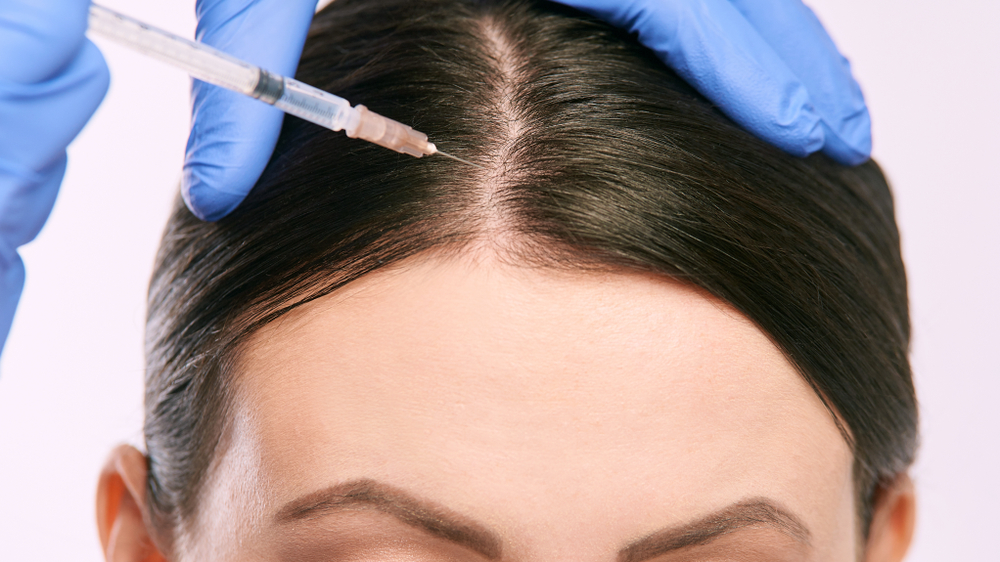 What are the things to think about before using a hair filler treatment?
For professional integrity, hair filling treatments will not achieve the desired results unless they are chosen by a specialized and experienced doctor, and also comply with all the instructions recommended by him to obtain impressive results. In addition to declaring any medical history to the doctor, and discussing with him the possible risks and consequences, and the possible alternatives; Do not hesitate to express all doubts and real expectations based on the type of hair and the problems it suffers from.
Can we list the most important benefits of filler treatments in general?
Of course, the benefits of hair fillers are varied, especially the following:
Improves microcirculation of the scalp.

Effectively stimulates hair growth and treats most causes of hair loss.

Promote overall scalp health.

Rejuvenating hair from within at the cellular level

.

Gives the hair strands a beautiful shine.

Achieve the acid-base balance of the scalp

.

Protect hair from the negative effects of the environment

.

Increases hair density and protects natural collagen from damage.

Treat dry scalp problems including dandruff and dry hair

.

Protects collagen from damage

.

Returns hair to its natural shine.

Increases hair thickness and strengthens roots.

Heishan and treatment of embrittlement once and for all.

Nourish hair fibers and improve their elasticity, especially those associated with curly hair.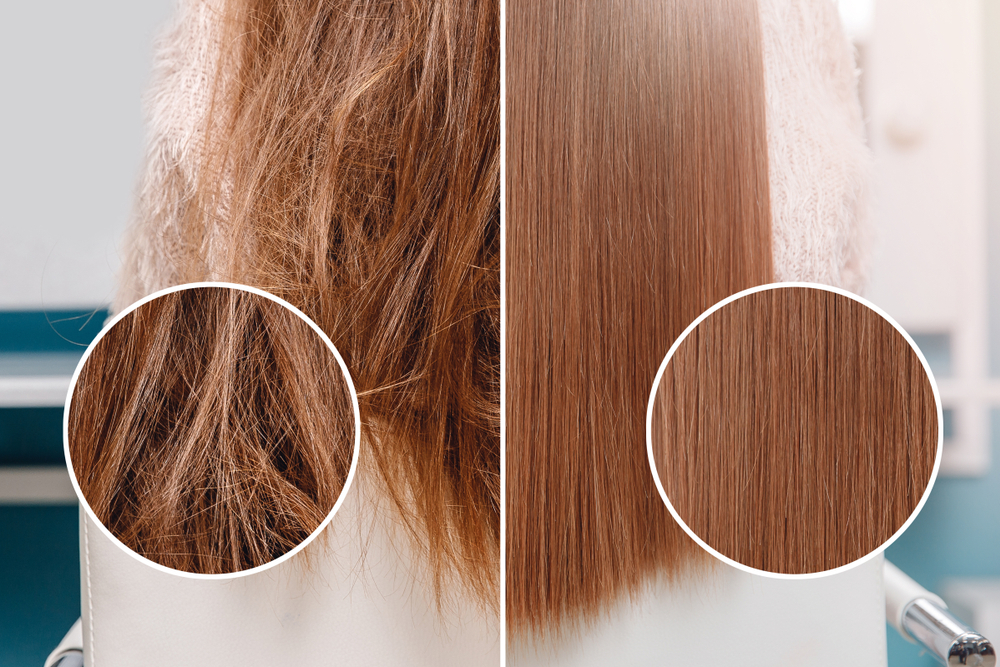 What is the treatment protocol for hair filler?
As for the treatment protocol, it consists of 4 sessions at the rate of one session every two weeks, after which another 3 sessions are performed at the rate of one session every month to maintain the results. However, it is important to note that treatment results differ from one person to another, depending on the nature of the underlying problem and how they respond to treatment. However, the results usually last for about a year, after which sessions can be repeated after consulting a doctor to evaluate the condition and determine the most appropriate treatment plan. Also, the procedure is very similar to other hair injection treatments where an anesthetic spray is applied to the hair for about 30 minutes, then the scalp is cleaned and the filler is injected.
Does hair filler have side effects or long-term damage?
In fact, hair filler treatments do not cause damage to health, but rather are a safe method for the scalp and hair and reduce hair loss and breakage. This is because the main goal of using hair fillers is to treat your hair, not straighten it. As for its side effects, it is represented in the sensitivity of people to the components of the filler in general; Otherwise, transient pain following the injection, redness, swelling and itching at the injection site may occur and may continue for several days after treatment.
Here, I emphasize the importance of differentiating between the therapeutic hair fillers we have discussed, and the filler treatments and other treatments used in beauty salons. It is considered one of the topical hair treatments and contains various substances like keratin, oils and some vitamins with temporary effects!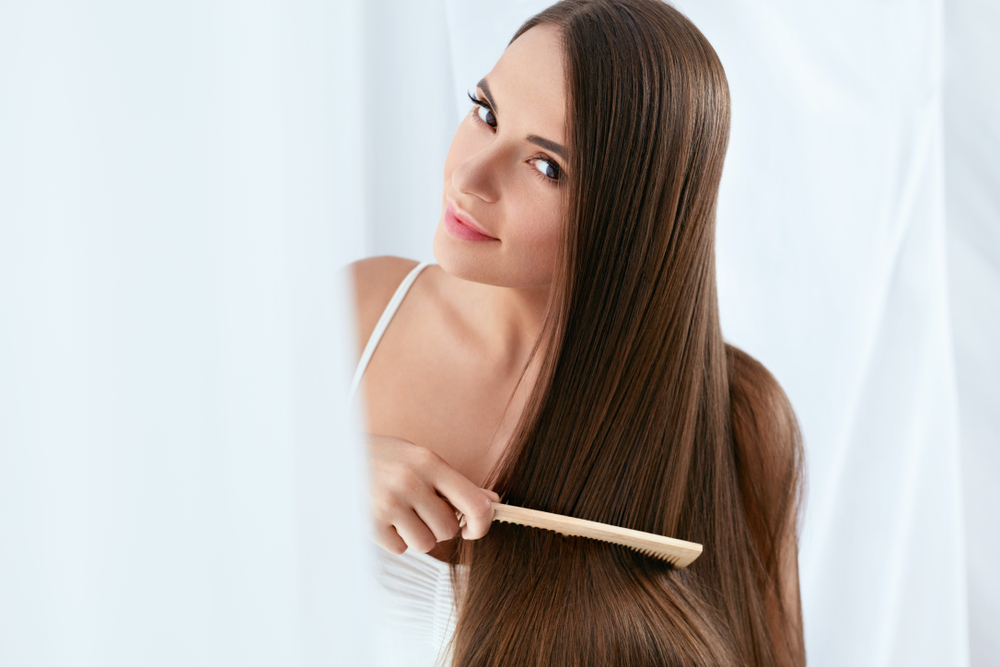 Finally, what is your hair care advice after using hair filler treatments?
I advise everyone who wants to benefit from hair filling treatments, to stick to the following advice after using it, as follows:
Continuing to treat the main causes of hair problems, such as vitamin replacement and hormone regulation.

Stay completely away from installing hair extensions.

Minimize hair dyes and individual hair treatments as much as possible.

Treat scales and fungi, if present.

Make hair masks from time to time to nourish your hair.

Constantly massage the scalp to stimulate blood circulation.

Complementary treatments such as injections of plasma, stem cells and vitamins in specialized and reliable clinics.

Using minoxidil topical solution as directed by your healthcare practitioner to restore hair follicles and promote growth. Taking into account the application of the topical solution directly to the scalp twice a day

.
[ad_2]