Recycling onion peel means no longer ignoring its reusable properties. Onion skins are almost always destined for the trash or compost. Believe it or not, these vegetable scraps are incredibly healthy and can easily be reused. You can creatively repurpose lots of vegetable scraps like radish leaves, potato peelings, melon seeds, or cauliflower stalks — you name it.
Onion skins are no exception
Onion skins and its outer layers contain rich fiber which, when consumed in sufficient quantities, is believed to reduce the incidence of heart disease, diabetes, colon cancer and obesity. Plus: Onion peels also contain flavonoids, which are also said to have vascular protective and anticancer effects.
Onion peels contain other healthy substances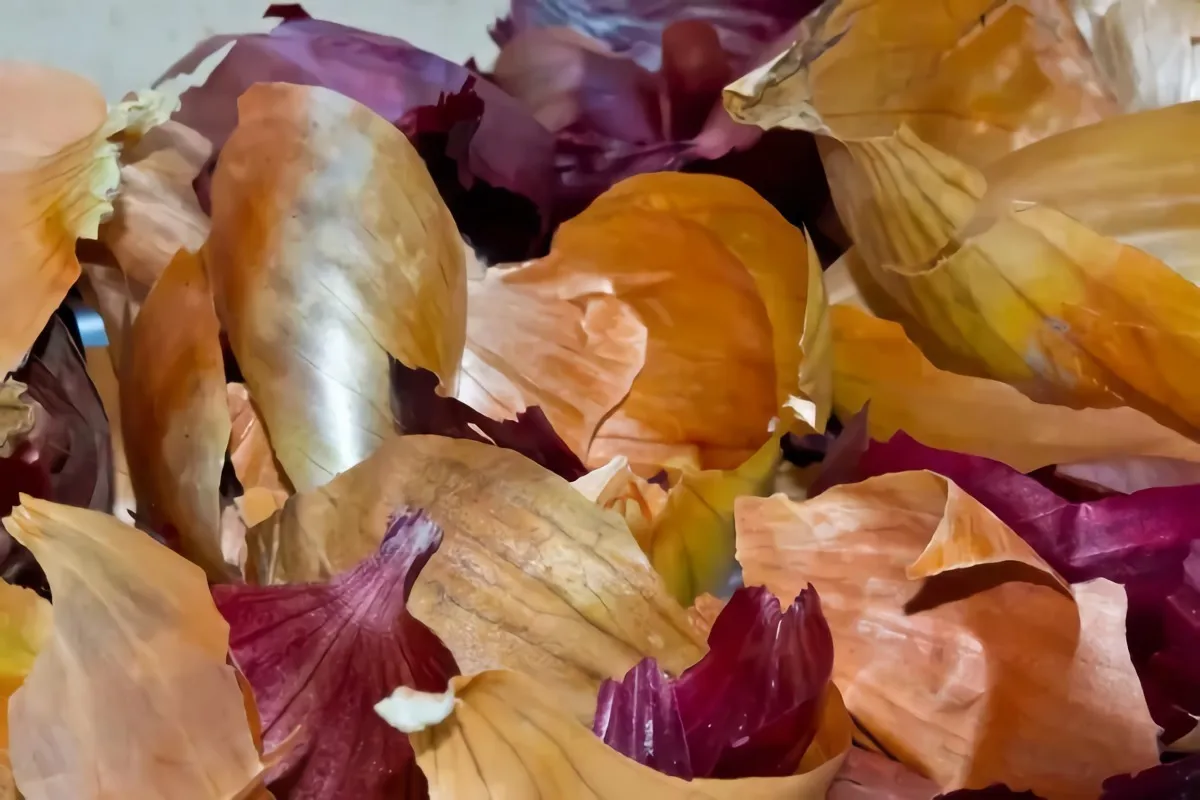 ---
---
in soups
Like many other types of leftover vegetables, all parts of the onion are suitable for soup. Soups are a great way to repurpose onion skins with other healthy ingredients. Just add the washed peels to the pot to cook the soup and fish them out when you're done.
They give soups a unique flavor and color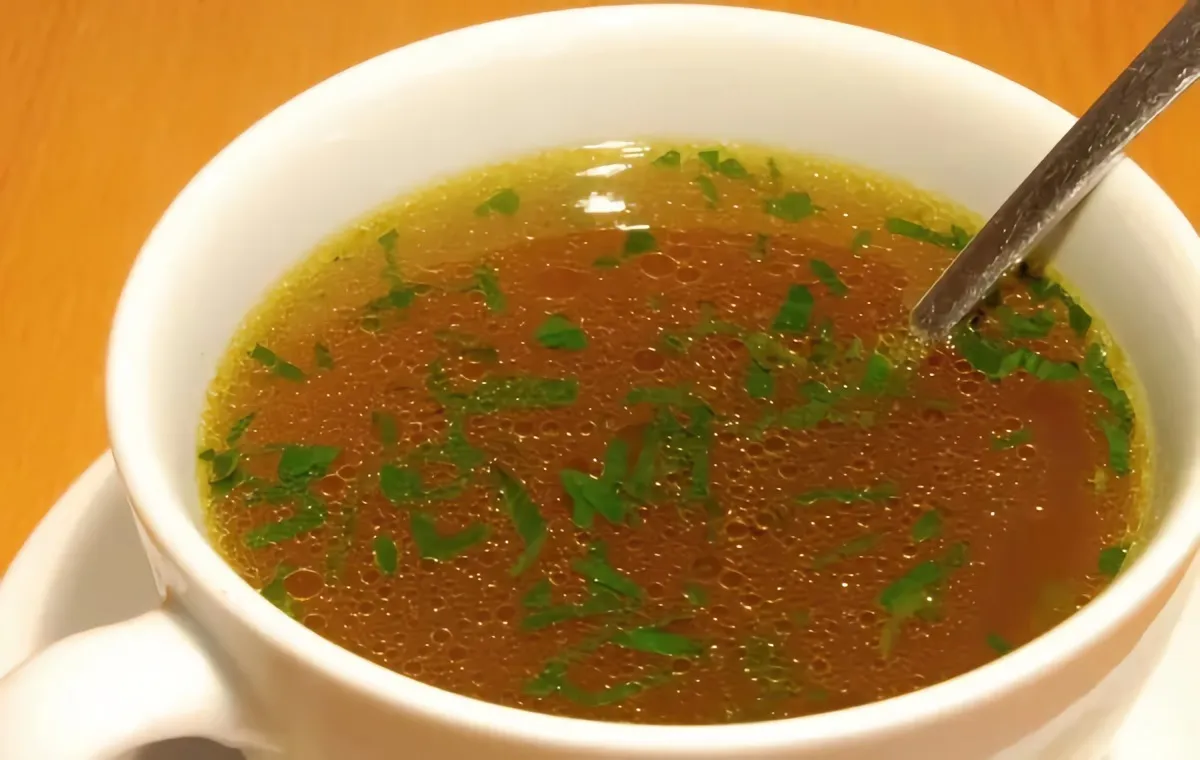 Natural dyes
For hair
This all-natural hair dye is ready in under half an hour and lasts for six to eight washes! Onion peels are also an excellent base for natural hair dyes (without unpleasant smells!). Looking for enhanced color and shine without unhealthy chemicals? Here's how it's done: Add about a handful of brown onion skins to a saucepan filled with two cups of water and bring to a boil. Simmer for five minutes, cool and strain through a sieve. Apply Natural Onion Skin Hair Dye to hair immediately after washing and allow to absorb (recommendations range from 30 minutes to an hour). Repeat this process until you've found the right shade of red-brown color that works best for you. This onion peel hair dye will last for six to eight washes.
A natural red-brown hair dye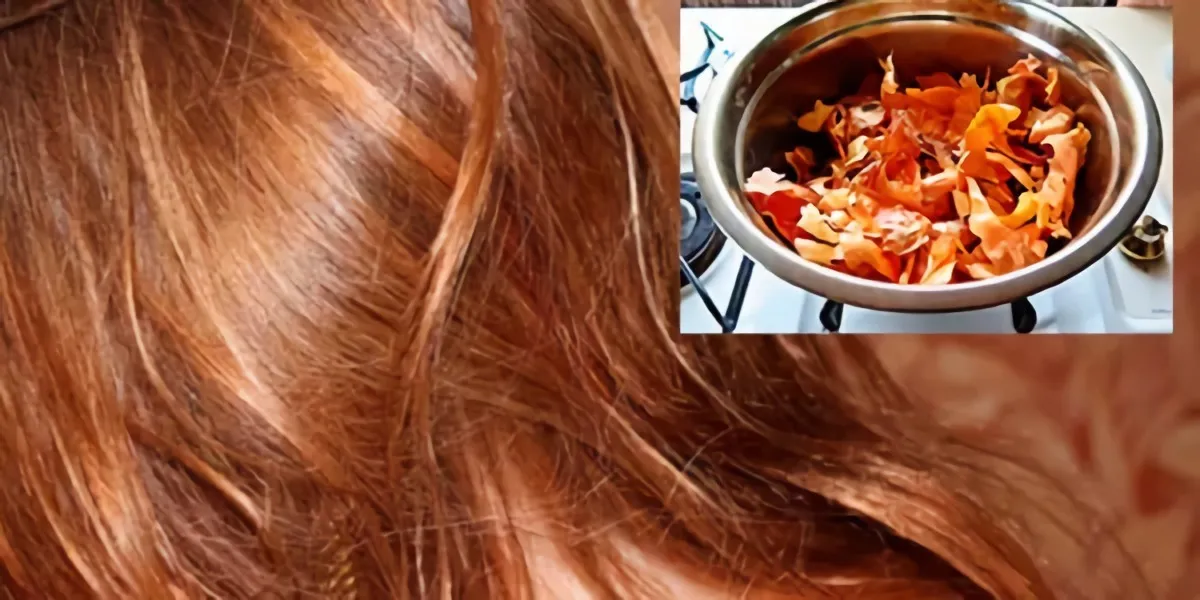 Natural dye for Easter eggs
You don't need synthetic dyes to dye beautiful Easter eggs. Simply use onion skins to make a beautiful natural golden brown Easter egg dye. Plus, natural egg dyes help you avoid the plastic wrap, pre-colored eggs, and store-bought dyes found at the grocery store.
Why not try this sustainable alternative this year?
A few leftover greens will do the trick: To give your eggs a deep golden brown, add a handful of onion skins to two cups of water and boil for 20 minutes.
Boil and simmer the onion skins in a saucepan. The skins should float freely. Make sure there is enough water so that the fabric or fiber will also float freely when added later. Put the lid on.
Bring the bath to a boil. Lower the heat and simmer the peels in the water for an hour. While the onion skins are boiling, carefully lift the lid of the saucepan, let the steam escape and check the color. A longer boil will release more dye, but only up to a point. If you want a lighter shade, check more frequently (10 minute increments).
Drain the hides and add the fabric to the dye bath. Place the mesh strainer over another pan, strain out the peels, and discard. The reserved liquid is your tincture. Put the dye bath on a slow fire. Once it boils, place the damp washcloth in the pan. Leave to simmer for 30 minutes.
Rinse the fabric and dry it.
Periodically check the color
As a nutritious fertilizer for your plants
Onion skins help fortify your plants with necessary nutrients and prevent mold growth. Onion peels can also be very helpful in keeping your garden or houseplants healthy. Pour about 4 cups of hot water over about 10 grams of onion skins, let it cool and strain. When you water your plants, this "tea" supplies them with nutrients and prevents mold growth.
Keep your houseplants alive
Home remedy for the common cold
Onion tea is a great home remedy for colds and coughs. Surprisingly, the taste of this homemade onion tea is quite appetizing and very sweet once honey or sugar is added. Onion tea acts as an expectorant and has antibacterial properties which make it a good home remedy to treat a persistent cough. This trick requires the entire onion, including the skin. Here's how to put onion skins to use in herbal tea: just cut an onion with its skin on and boil it in about two cups of water for at least five minutes. Drain it with the onion and drink it as hot as possible in small sips.
Sweeten it with honey or sugar according to your taste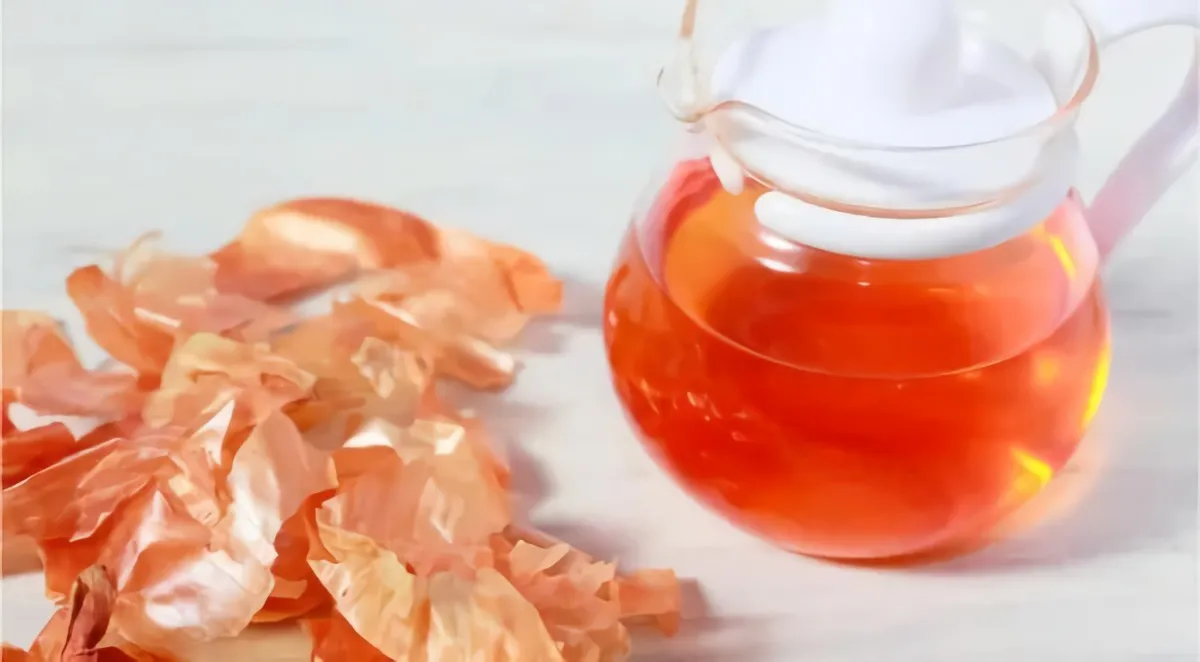 Can you put onion skins in compost?
In short, yes. Onions are a source of organic matter like any other vegetable. But it depends on the type of onion waste you intend to put in your compost bin. Onions can be composted, but with a few caveats. And some composting methods can be more effective than others. It is true that onions have a strong smell. And they tend to be even hotter when they rot! To reduce odors in an open composter, you can bury them under about a foot of other material. Adding shredded paper or cardboard is another helpful aid in the fight against smelly compost.
Be careful to cover them well when you return it
Source :
balconygardenweb.com ©
[ad_2]